Spare parts and accessories for tractors and agricultural machines
Lights, electrical parts, engine parts and cab accessories: find the replacement components for tractors, trailers and agricultural machines that are available in the catalogue. Top quality spare parts and accessories of leading brands guarantee the very best performance in all conditions.
Drive shafts, three point hitches
and oil hydraulics
Oil hydraulics, drive shafts and third point hitches are all fundamental elements for agricultural work which are put under considerable stress every day. Sabart proposes a complete range of top quality spare parts and accessories to help you work better, quicker and in greater safety.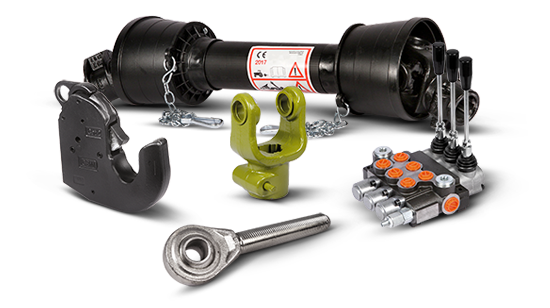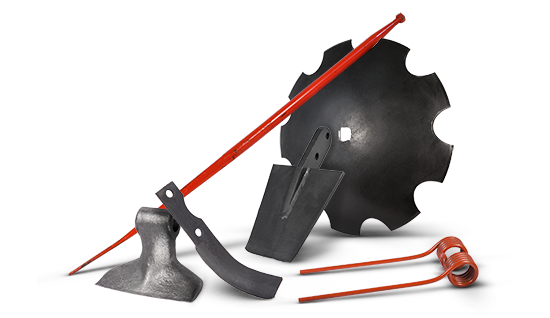 Working the land
Ploughshares, hoes, disks for ploughs, sticks and knives for chopper, springs for haymaking and parts for motor mowers. An entire section that is dedicated totally to working the land and cultivating fields. Solid and long lasting spare parts guaranteed by Sabart.
Products for spraying and irrigating
Geoline®, Mecline®, Braglia®, and Albuz®: leading brands in the agricultural spraying and irrigating sectors offering lines of products designed and made with the best materials and technologies. Control systems quick to install on all types of operating machines to guarantee working precision and efficiency.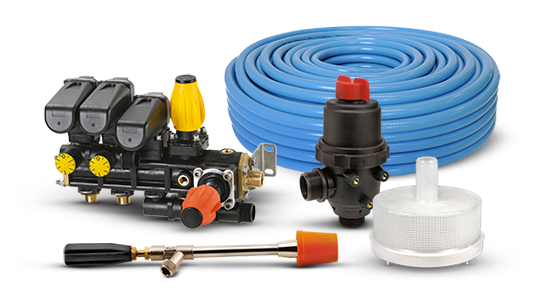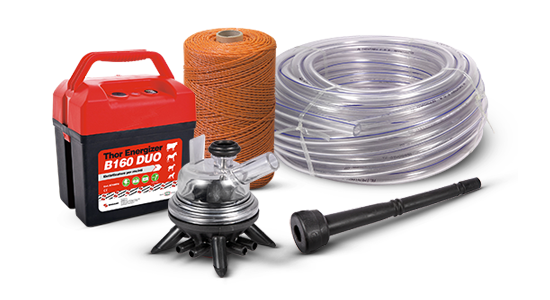 Milking and zootechnics
Navigate this section to find accessories and equipment for milking and looking after farm animals. A series of reliable and sturdy products to meet all the farmer's requirements plus a selection of components for making electrical fencing for animals.