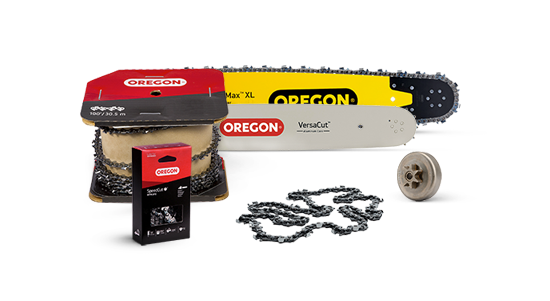 Oregon bars and chains for chainsaw
Professional, high performance bars and chains, high efficiency-rated Power Mate® sprockets – all these are components indispensable for felling, pruning and carving. A complete assortment of tools, spare parts and accessories bearing the Oregon® name, the world leader in the forestry sector and in constant evolution side by side with loggers, landscapers and tree care professionals.
Chain sharpening and maintenance
Electric sharpeners, round and flat files and grinders: a comprehensive range of equipment, tools and accessories necessary for the maintenance of bars and chains for chain saws. Keeping the chain sharp guarantees excellent cutting results.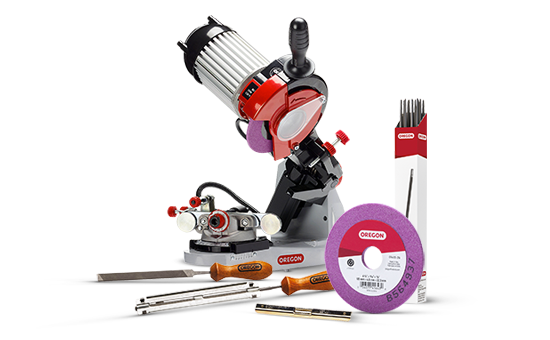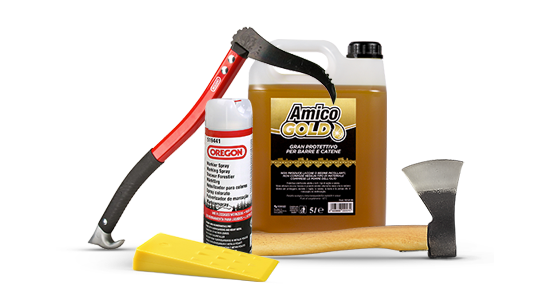 Forestry accessories
Essential tools and equipment for handling and working with logs. Protective oil for bars and chains, de-barkers and cutters, felling wedges and splitting axes are but a few of the accessories that help make work easier and more efficient whatever the environment.
Oregon 36V Battery Tool System
Powerful, high performance and zero impact. The whole Oregon®Cordless Tool System range uses a 36V PowerNow™ lithium-ion battery pack, designed to ensure high performance, constant power and reduced maintenance. The range consists of: chain saws, pole saws, brush cutters, trimmers, blowers, mowers and multi-tools.